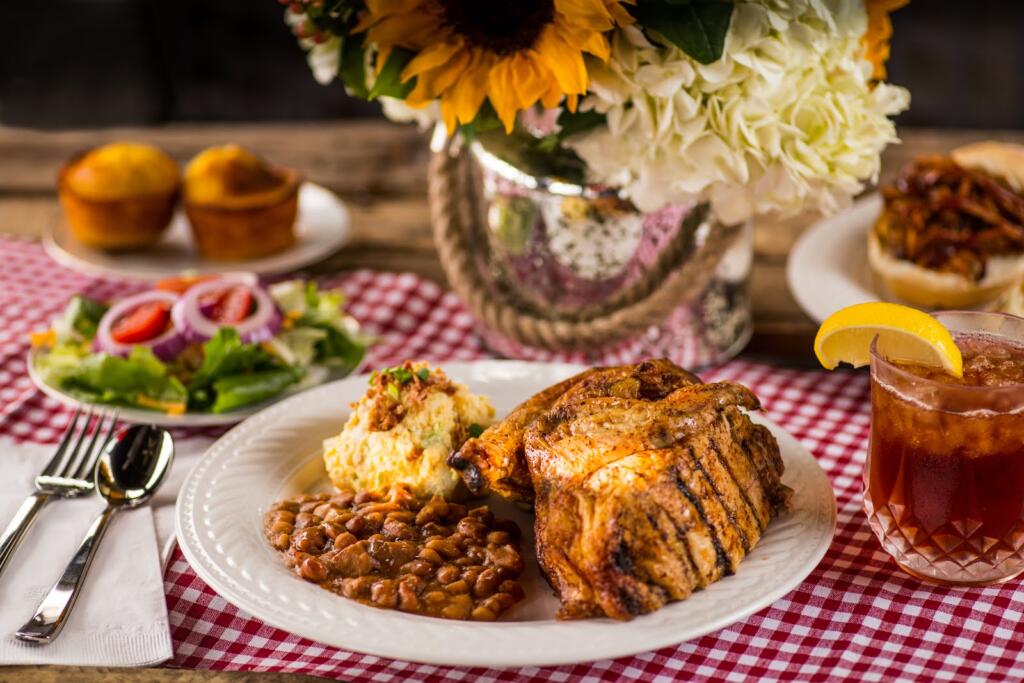 Weddings in the Woods
On December 5th, the Dead End BBQ Catering team and I woke up bright and early to prepare for our first wedding showcase of the season.
Let me just say that we couldn't have asked for a more perfect morning: crisp winter air and the sun was shining. With a venti Starbucks coffee in hand and the catering van packed to the brim, we made our way down the winding roads to the showcase site: Butterfly Gap Retreat.
Weddings in the Woods: an escape to a place where wedding dreams come true.
Ranked one of Southern Living Magazine's Best Places to Stay in the Smokies, Butterfly Gap Retreat is the perfect destination to escape to on your wedding day. Nestled in the woods of Blount County, BGR offers the secluded, outdoor feel with all of your modern amenities. If you haven't visited this stunning hideaway, I highly recommend browsing their website or giving Mandy & Laura a call.
As we pulled into the drive, our friends were already getting the Studio set up. Charity Honeycutt, owner of Honeybee Events, transformed the open layout of the Studio into a display of fairytale-like tablescapes with the help of Campbell Tent & Party Rentals.
The combination of soft pastel hues and ornate golds brought an element of sophistication and femininity to each setting. The dark wood dining tables and green accents brought the rustic warmth of the outdoors into the reception space.
Beautiful floral centerpieces from Sassafras adorned each table. Sassafras owner Ally King, arranged stunning designs highlighting soft pinks and deep reds. Ally offers everything from centerpieces to bouquets so be sure so visit her website.
By 11am, guests started arriving. Mothers with daughters, couples and best friends roamed the Studio stopping to talk with some of our friends in the business. Ashley Kent, from Barre Belle Yoga & Fitness, touched on the importance of health as couples embark on this new chapter of life. Located in the 100 Block of Gay Street, Barre Belle offers a variety of classes including barre and BUTI yoga to get you photo ready on your wedding day. Bridal pricing is available and it would be the perfect group activity for the bride and her bridesmaids.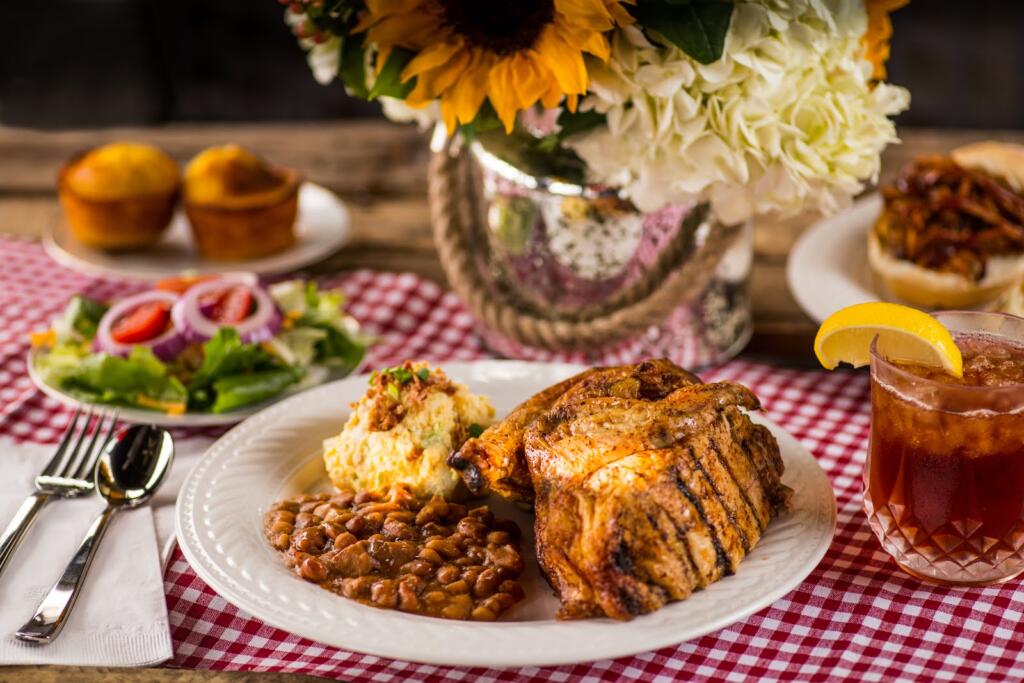 DJ Ryan Ray with Special Notes Entertainment livened up the atmosphere with an array of musical stylings from motown to Michael Bublé. One thing I love about Special Notes is their diversity. Music is a huge part of the reception. It brings everyone together. You've got to make sure that you have tunes for all generations to get up and get down to.
Guests slowly made their way to the back room, entranced by the aroma of East Tennessee's best barbecue. Now, of course I am biased, but what truly makes Dead End BBQ stand out in the catering world is our high quality of food and attention to detail.
We created Weddings in the Woods in order to transport our clients to their wedding day. To the sounds, the smells and the tastes of the most magical day of their lives. Food is an essential part of planning a reception. And even more essential is tasting the food before your hire a caterer.
Intimate tastings like Weddings in the Woods allow our potential clients to sample every dish we offer and get a feel for our style of service without the pressure of a large wedding expo.
I am so grateful to everyone who participated and made the event possible. We already knew y'all were amazing professionals but now you're friends.
And to the newly engaged, whether we become a part of your special day or you chose another path, I wish each one of you stress-free planning in the months to come and a reception like you've always dreamed of. And if things get too crazy along the way, I'll have a bowl of pimento macaroni and cheese waiting for you.